What Do New Yorkers Call a Philly Cheesesteak?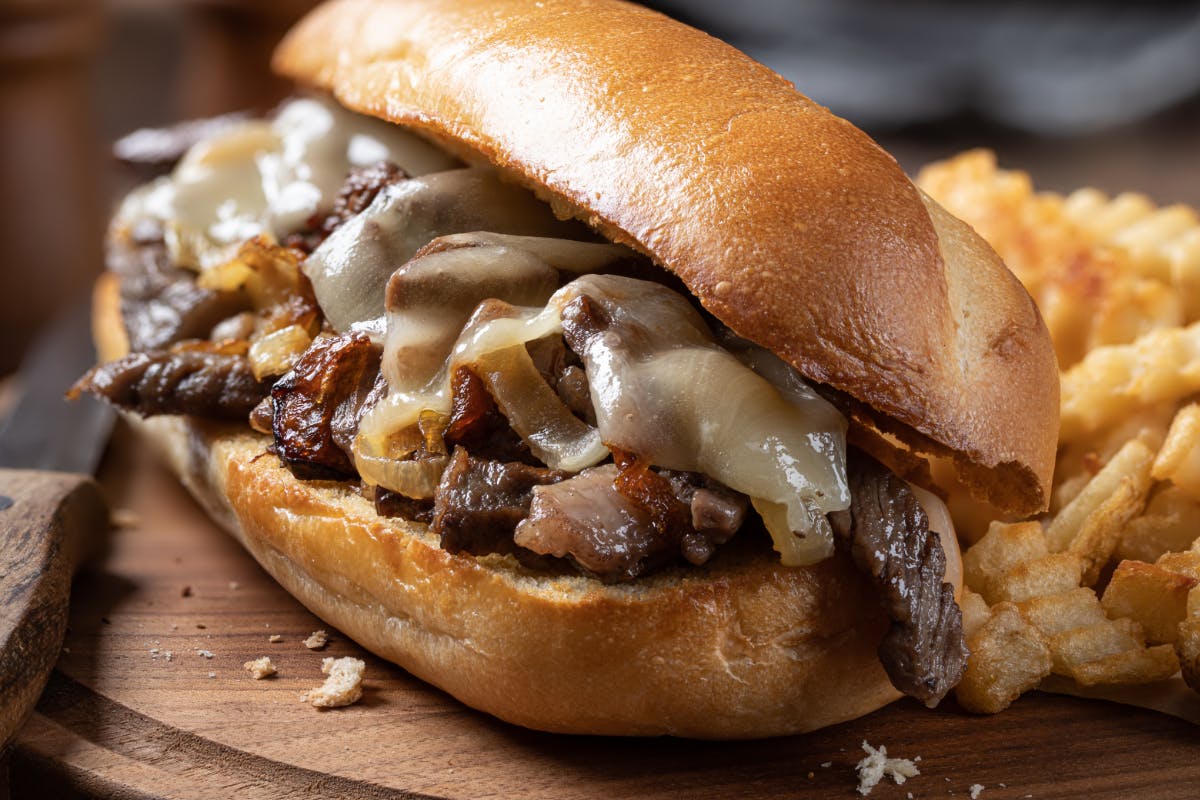 There are two ways to interpret the title of this blog. One is, what do New Yorkers think the ingredients that make up a Philly Cheesesteak sandwich should be? The other is a more visceral response: Many New Yorkers call a Philly Cheesesteak sandwich the best thing that has ever happened to two pieces of bread! For some years now, the hunt has been on in the New York TriState for the perfect New York cheese steak sandwich – the local interpretation of the sammie that put Philadelphia on the culinary map. That quest has led many to one of three locations in Queens, Nassau, and Suffolk counties, as well as to a stellar food truck to find their holy grail, New York Philly Cheesesteak emporium: Chiddy's Cheesesteaks.
Indulge in the Perfect Combination of Flavors – New York Cheese Steak at Chiddy's
A recent culinary blog 'discovered' New York's answer to the Philly Cheesesteak, and while a nice interpretation, it is actually a cheeseburger that is nestled inside a crisp roll instead of a soft bun. Close, but no cigar! To find the best locally made-to-order New York Philly Cheesesteak sandwich come on to Chiddy's. Here's what you can expect. Listen to the ingredients in Chiddy's Signature Cheesesteak sandwich that has hungry diners lining up around the block: Onions that have been sautéed to perfection, chopped green peppers, and mushrooms that are combined with tender, thin-sliced steak to achieve the zenith of sweet and savory. This confection is topped with melted, gooey, provolone, and for that right touch of authenticity, Cheese Whiz. Just when you think this sandwich cannot get any better, it does! A warm, toasted roll is filled to brimming with this succulent mixture and served immediately to hungry diners.
Savor the Authenticity of Chiddy's New York Philly Cheesesteak & More!
That's not all! Chiddy's offers ten other select variations on the New York Cheese Steak theme, as well as something for everyone in your entourage: fry bar, sweet treats, empanadas, salads, and vegan options, hot dogs, Mexican, breakfast all day, a children's menu, and so much more!
But enough about what your neighbors and community think comprises the ideal cheesesteak sandwich. The real issue is: what do you want to see in your Philly Cheesesteak sandwich? If you are lucky and live in Nassau or Western Suffolk counties, your wish for the ideal Philly Cheesesteak is Chiddy's command.
Satisfy Your Cravings with the Best Cheesesteak in New York at Chiddy's
So, what do you want on your sandwich? That's just what you'll get. We offer Chiddy's Build Your Own Cheesesteak where you can choose any of our proteins such as grilled steak, or crispy fried chicken, provolone, Cheese Whiz, onions, peppers, mushrooms, our homemade chipotle aioli, cherry peppers, just to inspire you to come on it and claim what's yours. That's right. Chiddy's will customize your Philly Cheesesteak to your personal tastes. So if you have been hunting high and low for the best cheesesteak in New York, look no further. The best New York Philly Cheesesteak is waiting for you to order it at one of Chiddy's four Long Island locations or from our roving food truck. Come on down today!