The Ultimate Guide to Cheesesteak Toppings: A Foodie's Dream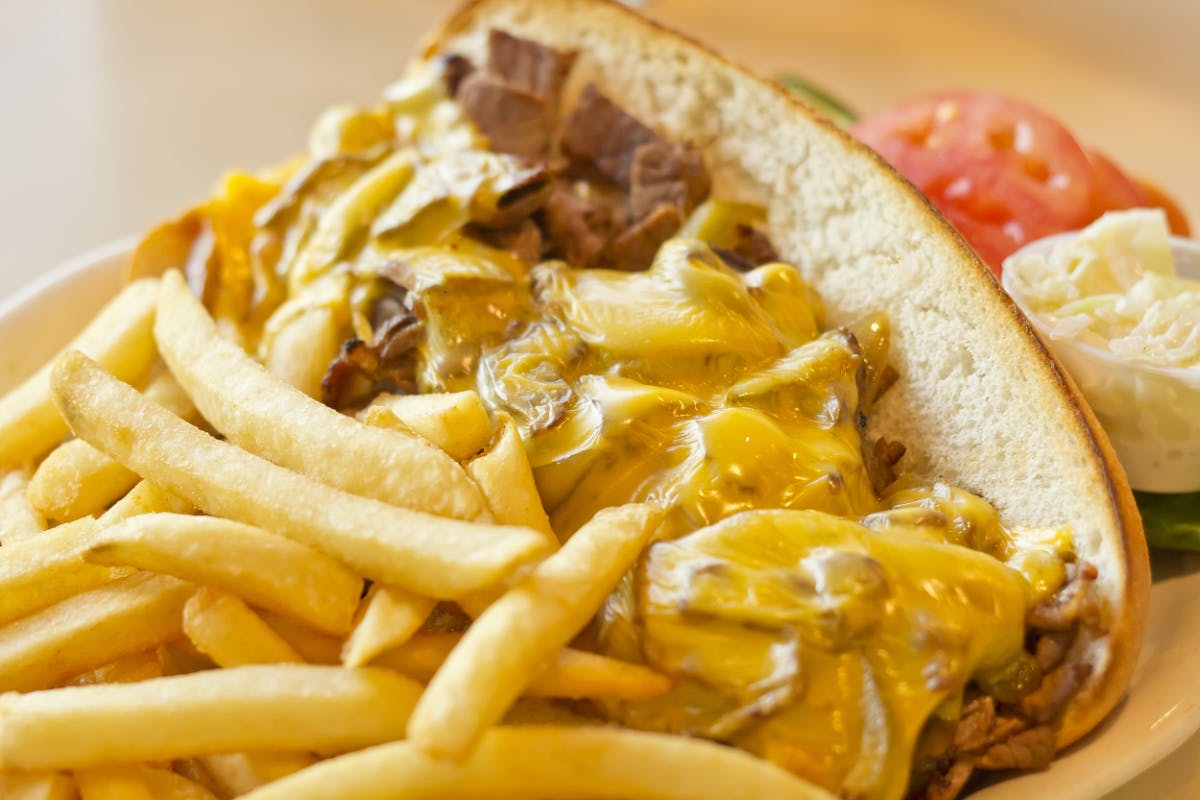 Deep down, you know this title is meant for you. Among your family and friends you're the epicure, the person everyone turns to for dining recommendations. You know immediately where to send anyone seeking 4-star dining with a view for their anniversary. What about the next location for the hottest popup? You'll text them the address. Ethnic cuisine? You know this little Polish place offering the tenderest pierogi this side of Warsaw. And where do you go when you want the best guilty pleasure on the Long Island dining scene? Why Chiddy's Cheesesteaks, of course! Bet you cannot wait to sink your incisors into one of our delectable hot, juicy, generously-portioned cheesesteaks. How do you like yours? Our famous Cheesesteak with Cheese Whiz piled high with tender beef and sauteed onions on a toasted roll? We thought so, and that's just for openers. You've sampled every item on our generous menu and keep coming back for more. You never have to Google, "the best cheesesteak near me". We know you are one of our loyal customers. To keep your interest piqued, here is our guide to Chiddy's Cheesesteak toppings- we know you'll want to try them all!
Authentic Cheesesteak with Cheese Whiz and more!
If you opt for Chiddy's Signature Cheesesteak, expect your sandwich to arrive piled high with succulent beef and then topped with sautéed onions, red peppers, mushrooms, melted provolone, and of course, Cheese Whiz. And by the way, only a Cheesesteak with Cheese Whiz melting into its interior is truly authentic. But if you want a variation, may we suggest the Squealin' Philly where melted cheddar subs for Cheese Whiz and crispy bacon makes their debut. We also top our Pizza Steak with a healthy dollop of our homemade marinara sauce as your nonna makes, then stuff it with gooey mozzarella sticks, and if that isn't enough, pepperoni! Heightening this dining experience is our perfectly toasted garlic roll. Buono! By now, all your friends will know where to find "the best cheesesteak near me"…and be planning their next visit to one of our locations!
But wait, there's more! Some like it hot, and Chiddy's does not disappoint! Try The Cowboy, featuring juicy steak topped with jalapeños, ranch dressing, barbecue sauce, crisp bacon, melted cheddar, and our infamous gourmet onion rings tucked inside a toasted roll. For the ultimate in comfort food, try the Mac Chiddy, topped with, you guessed it, a generous helping of our own Mac and Cheese. Remember, sharing is caring! If your protein is chicken, but you still like it spicy, try The Chipotle Chicken. This bird comes either grilled or crispy and is topped with bacon, onions, lettuce, and tomato capped with our secret recipe chipotle. It's smoky and spicy and a great Cheesesteak with Cheese Whiz alternative. We offer custom cheesesteaks, too, with your choice of toppings. Remember, at Chiddy's, the only right way is how you like it!
Unforgettable flavors await: Visit Chiddy's and try it all
We thank you for your patronage and look forward to serving you some of your favorites again soon. Chiddy's also realizes that when your family, friends, neighbors, and co-workers ask you, "Where is the best cheesesteak near me" you'll respond without hesitation, "Chiddy's- and be sure to try the, well anything to try will be great. You'll see. You'll be glad you did!"