The Best Side Dishes to Pair With Your Cheesesteak: A Guide to the Perfect Meal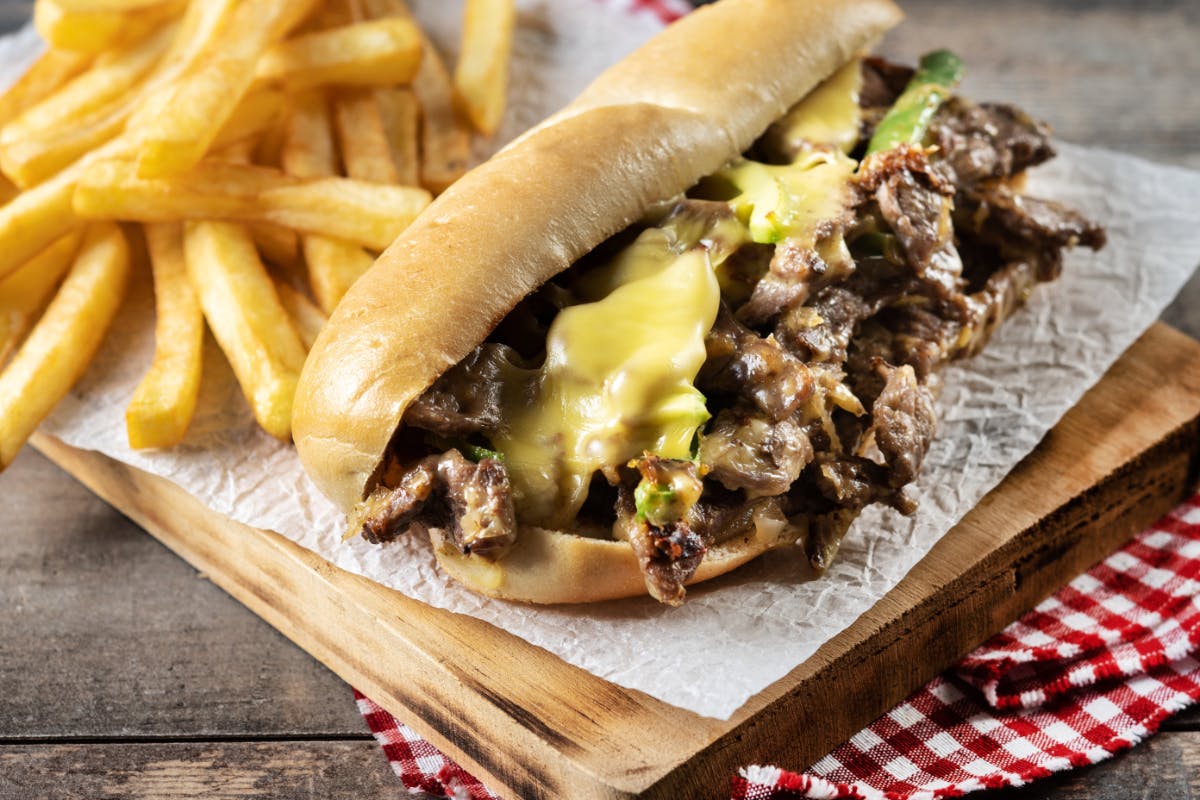 Admit it: You fall asleep thinking about it- the perfect meal cooked exactly to your order with the sides that turn a great meal into an exceptional feast. At Chiddy's Cheesesteaks, well, yes, we are renowned for our great sandwiches, piled high with the protein of your choice, sauteed onions, and other toppings, a selection of cheeses, all on a crusty, toasted roll. However, as we offer something for everyone in your family, there are some great offerings that double as sides when you are really, really, hangry. Or just hankering for a great meal. While two of our most popular offerings are cheesesteaks and tacos, we are also known for our savory spinach empanadas among others. How about, when you are out with your friends, just ordering a number of our mouth-watering delights, including our legendary cheesesteak fries, and let everyone just dive in?
Irresistible Cheesesteak Fries, Tacos & More
Across the nation, one of the most popular side dishes is the salad. But at Chiddy's, you will not receive a 'pallid salad' featuring wilted iceberg lettuce and a lonely tomato slice. Oh no! Here, we offer healthy, lighter alternatives that are every bit as delicious as our cheesesteaks and tacos. So if you love our cheesesteaks (and who doesn't?) but are avoiding carbs, may we suggest our colorful and flavorful cheese steak salad instead? For our vegan customers, be sure to try our crunchy, well-seasoned falafel sandwich with house-made cilantro lime aioli (it is 4-star restaurant quality), lettuce, and tomato all on our signature toasted rolls. Opt for a junior-size sammy and pair it with Chiddy's gooey nachos featuring our own tortilla chips. We know you will not be able to keep them to yourself! Nachos nacho thing? Well, our customers drive long distances to enjoy our cheesesteak fries. Here again, do not leave the table even for a minute, or you will return to find your family and friends have 'helped you out' by helping themselves! Better order two servings to keep the peace. Just sayin'.
Endless options: Create your perfect meal with thousands of combinations
If you're like many of our customers, you will love our "breakfast all day" menu offerings. May we recommend our Breakfast Burrito- jam-packed with juicy steak, soft-scrambled eggs, potatoes, red pepper, and molten cheddar, enrobed in a warm tortilla? In addition, our spinach empanadas make a perfect accompaniment as do all of our empanada selections including The Chicken Pot Pie, Buffalo Chicken, and would we ever forget to include a Cheesesteak Empanada for your dining pleasure? By now, you've doubtless realized that there are simply thousands of possible 'entrée' and side combinations for every one of our customers to create their own 'perfect meal'.
Endless choices await: Create your perfect combo at Chiddy's
Our best advice is to come on as soon as possible and bring your friends and family, too. Here at Chiddy's Cheesesteaks, the fun begins as soon as you arrive. Whatever you are in the mood for, you'll find it at Chiddy's. The best meals with family and friends make the best memories. Come in soon and choose your favorite combination of entrée and side(s). This was a trick question because at Chiddy's there is no wrong answer, only the best cheesesteaks and tacos, spinach empanadas, cheesesteak fries, nachos, and a host of other great options! Stop by and try some today!