Secrets to Making the Perfect Cheesesteak: Insights from Expert Chefs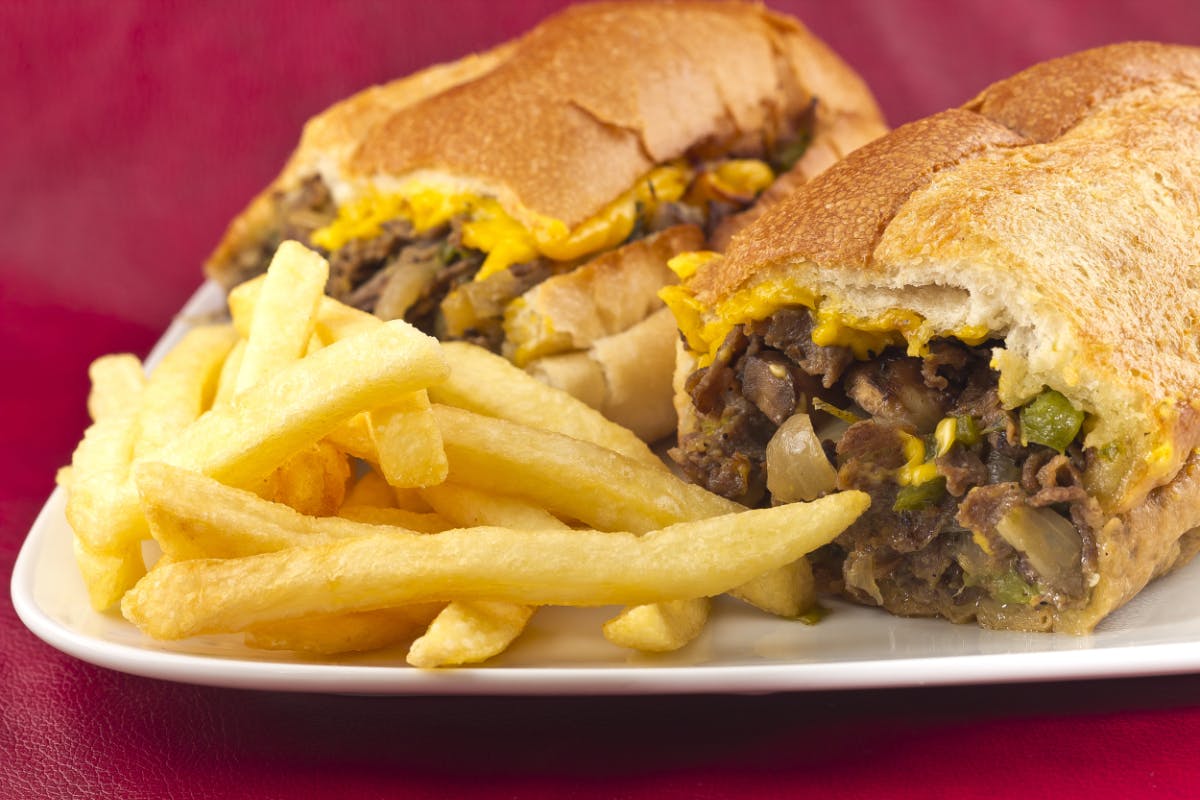 For over 100 years, Philadelphians have known where to go for the best 'eats' in town – one of two or both competitors for the title of Philly Cheesesteak King. We won't force you to take sides or to make a field trip down to PA, but for anyone seeking a deeply satisfying sandwich, only the Philly Cheesesteak will do. If you live in the New York TriState, especially if you reside on Long Island, you are in luck! Save yourself the EZPass expenses, ditto the tank of gas, and head over to one of Chiddy's Cheesesteaks locations or follow our food truck. That's right, there's no need to Google, "good cheesesteaks near me". Nirvana has found you – in the form of a mouthwatering Chiddy's authentic Philly cheesesteak sandwich! Many have tried, but only Chiddy's expert chefs have perfected every savory nuance of this fabled food classic. Here's a peek inside our kitchens to see how we do it.
Ingredients for Making a Perfect Cheesesteak
Meat
If you are not using the highest quality steak you are short-changing your diners. Only well-marbled beef cooks up both juicy and tender. Some restaurants use cheaper cuts, but if these are not cut across the grain, the result is a tough, chewy piece of meat. Pro Tip: To create those oh-so-delicate shaved slices, we freeze the beef for a few hours before our chefs slice it. The result is true sandwich perfection every time! At Chiddy's, our loyal customers come back time and again, and many like variety. That's why we additionally offer the option of either crispy or grilled chicken to adorn your custom sandwich, so you can have it your way every time you visit!
Seasoning
Steak is not chicken and does not have to be brined, marinated, or seasoned with an alphabet soup of spices. Salt and pepper will do, and our chefs make a quick pass with both. We let the taste of the meat shine through!
Cheese
Chiddy's customers often ask us for our Cheese Whiz recipe as this is the cheese product used in an authentic Philly sandwich. Our Cheese Whiz recipe is Cheese Whiz straight out of the jar! (If it ain't broke…) At Chiddy's, however, our customers often want to make the Philly Cheesesteak sandwich on their own terms. That's why we also offer a selection of cheeses including Provolone, White American, Mozzarella, Cheddar, or Swiss. Are you grabbing your car keys and heading for the garage, yet?
Toppings
Tradition states that an authentic Philly Cheesesteak sandwich is topped with grilled onions. Again, at Chiddy's, we offer a wide range of condiments to garnish your sandwich. How about trying Sauteed Bell Peppers, Lettuce, Raw Onions, Jalapeños, Cherry Peppers, Egg, Sautéed Mushrooms, Tomato, Pickles, Aioli Dips, Sweet Peppers, and/or Potatoes. Try one, or try them all!
Extras
We know you are 'extra' and we would not disappoint you! Chiddy's amenities include additional meat and/or bacon for a nominal upcharge.
Bread
Warm and toasted is how Chiddy's rolls!
Experience Philly Cheesesteak Perfection at Chiddy's Cheesesteak Locations
By now you've guessed that Philly Cheesesteak perfection can be achieved at any one of Chiddy's Cheesesteak locations in Queens, Nassau, and Suffolk counties. Plan to visit us soon and bring your family and friends. Chiddy's truly has something on our menu to please everyone! Forgo searching online for "good cheesesteaks near me". Just come on over to Chiddy's and have a Philly Cheesesteak. It's a good time