Can You Use Any Meat for a Philly Cheesesteak?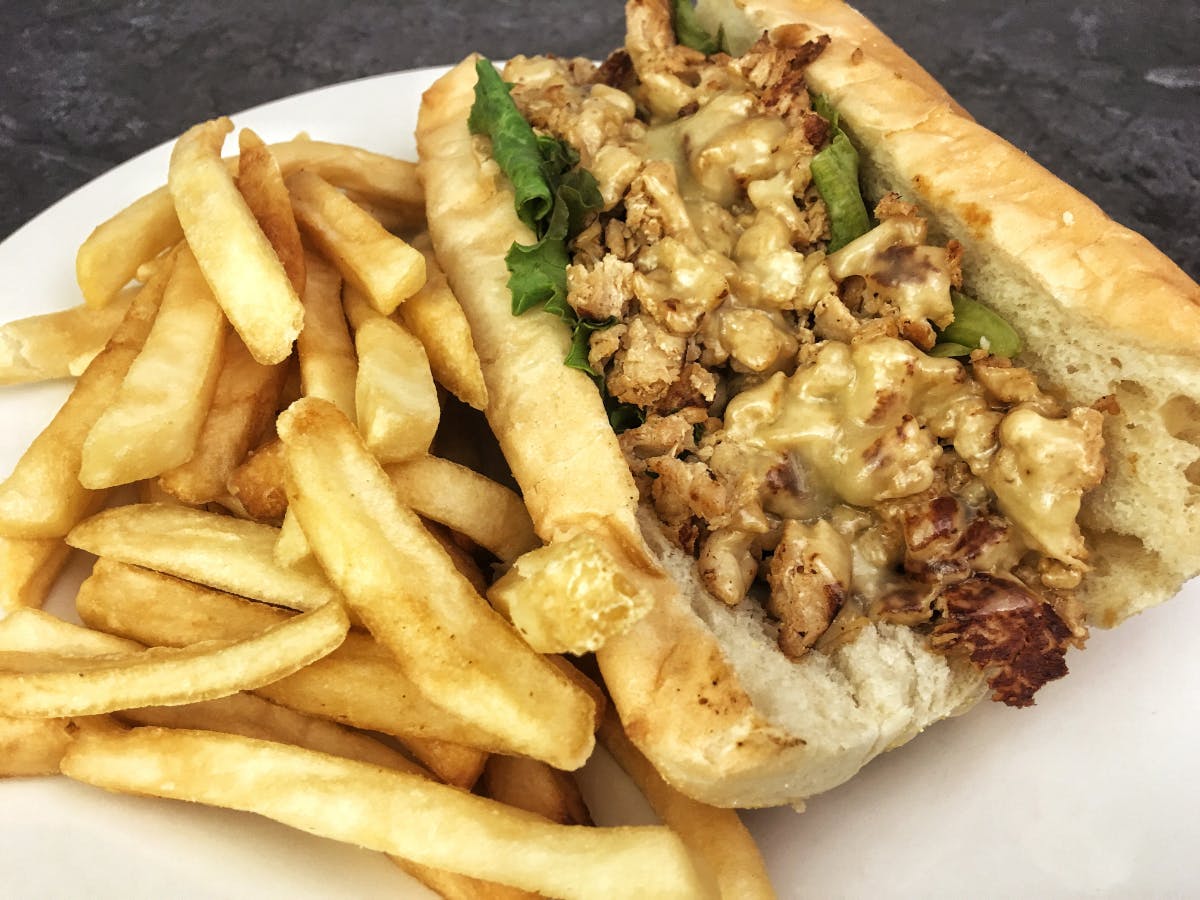 What meats can and cannot be used to create a Philly cheesesteak sandwich has been hotly debated on social media outlets for the last 15 years and decades in print media. Generally, an authentic Philly cheesesteak sandwich will include two main ingredients- tender strips of thinly sliced steak that have been grilled to perfection, and Cheese Whiz. Yes, you heard us. Not many of us have the time or inclination to travel to the City of Brotherly Love to one of the city's well-established cheesesteak joints to sample a true culinary legend. But what if you do not consume red meat? Or just want to try a variation of this Philly favorite? If you live in Queens, Nassau, or Suffolk counties in the TriState, however, you have no excuse to search online for "good chicken sandwich near me", or "Philly cheese steaks near me". Cheesesteak Nirvana comes in the form of Chiddy's Cheesesteak restaurants in Commack, West Islip, Farmingdale, and Sunnyside, as well as at our food truck which makes the rounds on request.
Alternatives to a Traditional Cheese Steak Sandwich
Now that we've convinced you to close your iPad before you've had a chance to Google, "good chicken sandwich near me", or "Philly cheese steaks near me", turn that device back on and take a gander at Chiddy's online menu. You'll quickly see our menus are diverse and exciting. But going back to that long-standing meat debate. Even in this era of personal customization, generally when a restaurant offers their version of this renowned sandwich, beef is the only protein used. Some dining establishments grind the beef and form a patty, but that's just not authentic. Steak and only steak is the cut of beef that makes this sandwich memorable. However, if that option is not to your liking, no worries. At Chiddy's, we truly offer something great to eat for a wide range of palates, tastes, and dietary requirements. Here at Chiddy's we additionally offer a great version of the Philly Cheesesteak made using chicken. Only here, our poultry is crusted and fried to golden perfection for an extra level of satisfying crunch.
When we're right, we're right. Once you sample a cheesesteak sandwich from Chiddy's you'll never have to search online for a "good chicken sandwich near me", or "Philly cheese steaks near me". We'll be willing to bet that even before you've finished your first delectable meal at our restaurants or from our food truck, our phone number will be enshrined in your cell phone contacts list! For great food that's made to order, using the finest ingredients, and prepared with care and pride, that's what you can expect from Chiddy's. We offer something for everyone in your family with our Breakfast All Day, Empanadas, choice of 11 different cheesesteaks as well as the option to customize your order to your liking, Children's Menu, and Salad and Vegan options. What are you waiting for? Round up the gang and get down to Chiddy's today or tonight! You'll be oh so glad you did!